GALLERY TOO
This is one of MYD's favourite wee melody bands. Quality not quantity ...
A wee fella from East Belfast P.B.
A new band with lots of class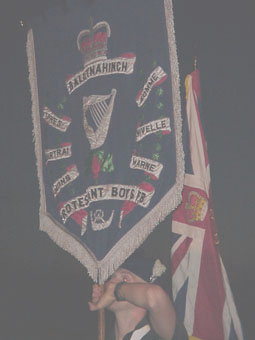 Ballynahinch P.B. from County Down
The Above set of pictures were taken at South Down Defenders Parade, Newry
Sadly, there was little light and none of the other images were recoverable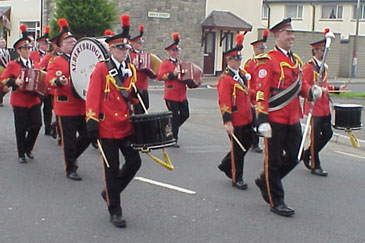 Albertbridge Accordion Band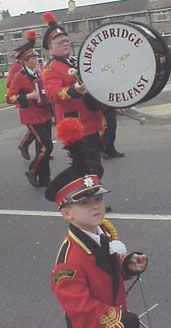 Old and young in the same East Belfast Band
(On this outing they were best accordion band on parade)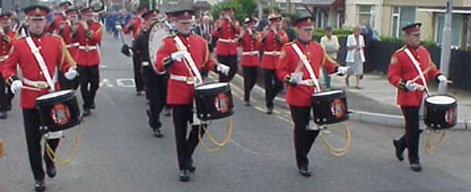 Holywood F.B.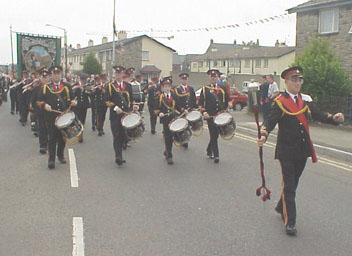 Johnston Star Part Flute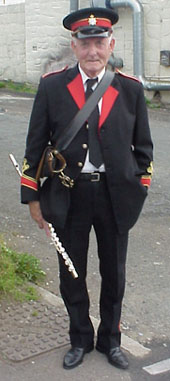 One old soldier that could not make it up the hill for the J.S.!
Fluter from Pride of the Raven Melody Flute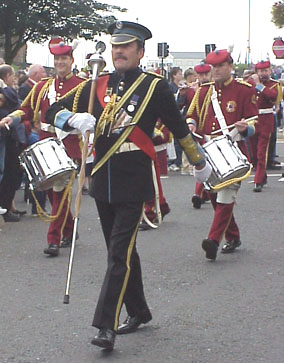 Pride of the Raven on their way to Best Overall Band On Parade
The daylight pictures were taken in Carrickfergus
The snaps below were taken at Dromore and the Skeogh Parade
A Family with mixed allegiences ..... Kinallen FB and Corbet Accordion
This picture suffered the dreaded red eye (it's the Kinallen tunics!)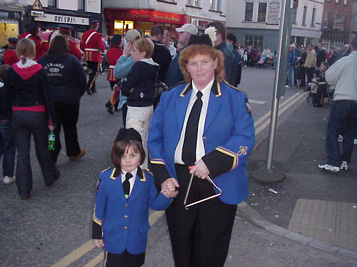 May and wee friend from Corbet
(the one on the left will definetly grow into a smasher!)
Some other smart bands from Skeogh's Parade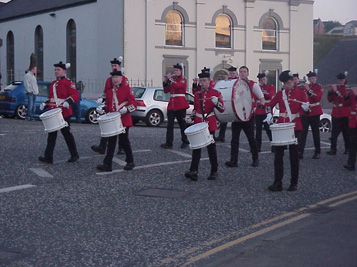 A very good team from South Down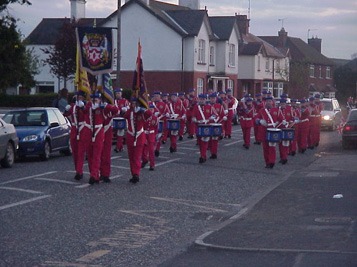 "Square Formation" from large but still tight band
Red was obviously the in colour for tunics in Dromore!